When it comes to different types of limos in the world, there's a huge variety to choose from. You may want to know, because you plan to hire a rare or unusual limo soon. Or, you may simply be curious, wondering about the various types of limos that have been made around the globe. There are many options, from standard stretch limos to one-of-a-kind limousines which are truly unique.
Standard Stretch Limo.
This classic design is probably what you picture when talking about limousines. Typically black in color, this traditional limo is easily recognizable out on the road.
Escalade Stretch Limo.
With the distinctive features of an Escalade only much longer, this type of limo is flashy and stylish.
H2 Hummer Stretch Limo.
The power that a regular H2 Hummer possesses is enhanced even further,
with the stretch limo version of this iconic vehicle. Solid and easy to spot from a distance, this type of limo is sure to make a stir at any event.
Limo Party Bus.
Popular if you have a group that wants to party in style, a limo party bus has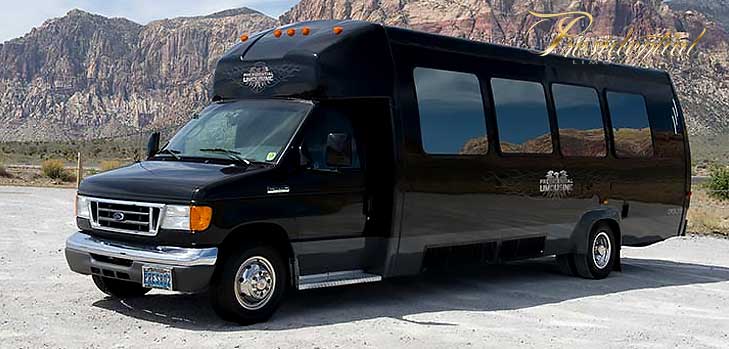 a huge amount of space, high-tech lighting, a full sound system and a large bar. It's perfect if you want to host an event that's fun and unique.
BMW 750 Stretch Limo.
Built from the attractive BMW 750 body, this extra long vehicle is a sight to behold. It boasts sleek lines and an aerodynamic feel that will make an impression. Other models of BMW stretch limos are also available, such as the BMW X5.
Range Rover Stretch Limo.
Range Rover is known for its excellent craftsmanship and rugged construction. The stretch limo version of this vehicle is even more breathtaking and it's hard to ignore.
Porsche Cayenne Stretch Limo.
Another limo option that takes a regular-sized premium car and turns it into a unique luxury stretch limo, the Porsche Cayenne limo is the ultimate in power and style.
Mercedes GL500 Stretch Limo.
Again, taking the regular sedan model and extending it to impressive
lengths, a Mercedes GL500 stretch limo just elevates the understated elegance which a typical Mercedes vehicle exudes. This is not the only Mercedes model available in a limo version, and any one of this line of premium limos is an excellent choice.
Rolls Royce Stretch Limo.
A standard size Rolls Royce is one of the most luxurious cars in the world, and it's name is synonymous with elegance and class. Some consider their sedan model to be a limo in it's own right. The eight passenger stretch limo version of the Rolls Royce is even more beautiful and striking.
Jaguar XF Stretch Limo.
As you can see, it's popular to take a premium car brand and make a stretch limo version. That said, these type of limos are far rarer than standard limo models – allowing you to make a statement when you arrive.
Infiniti QX56 Stretch Limo.
Taking the original classy Infiniti design to new limits, this type of stretch limo is fashionable and exquisite.
Vintage Limos.
This category covers a huge variety of older models, which have become
classics today. They sport distinctive lines and designs, which are still appealing so many years later. Examples include such beauties as a 1933 Packard that evokes the golden age of Hollywood or a 1963 Vanden Plas which speaks of old world refinement (1).
One-Of-A-Kind Designs.
In addition to standard production limos such as the ones covered above, there are many one-of-a-kind models around the globe. These are specially made for a single client, and can run the gamut from a four door Lamborghini Aventador stretch limo to the Midnight Rider. The world's largest limousine, the Midnight Rider is a 70 foot behemoth. It weighs 25 tons and is listed in the Guinness Book of World Records as the heaviest limo on Earth (2). It has a tractor-trailer design, and boasts a jaw-dropping $2.5 million price tag (3).
The above list is hardly exhaustive, as the number of different types of limos in the world is quite large. In addition, many limo services offer luxury sedans – certain models of which are also sometimes considered a type of limo. All of that said, you now have a much clearer idea of the various kinds of limos available, as well as some exotic options which are fun to consider. Whether you're planning to hire one of these exceptional vehicles in the near future – or are just interested in unique and rare limos for their own sake – you now have a much better picture of the available options.